Welcome to Jonesport-Beals
High School!
Our school is located on a scenic 11-mile peninsula in Downeast Maine and has about 100 students enrolled. Our town is the home of a large lobster-fishing fleet and our community offers spectacular views of Maine's coast and islands.
2020 Senior Graduation Video
Thanks for the memories and best of luck in the future!

2020 Senior Athlete Video
Thanks for the memories!
Rock Crushing
Project Learning traveled to Big Ridge to check out how the operation turns piles of rock into usable piles of gravel.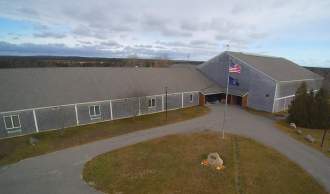 Jonesport-Beals High School

(No events are listed at this time.)