Welcome to Jonesport-Beals
High School!
Our school is located on a scenic 11-mile peninsula in Downeast Maine and has about 100 students enrolled. Our town is the home of a large lobster-fishing fleet and our community offers spectacular views of Maine's coast and islands.
Welcome to Jonesport-Beals High School
Just a quick video created by the Videography class to introduce you to our school. Great job guys!
2021 Pumpkin Carving Contest
Some really outstanding work!
Half Portrait Art Project
Great Job Everyone!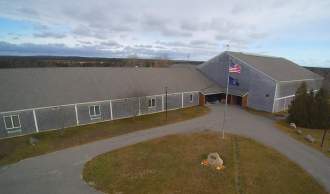 Jonesport-Beals High School

(No events are listed at this time.)